Little ones love things to be hands on & I haven't met a child yet who didn't like to play games.  In our home, we have tons of manipulatives & games that make learning fun.  Here are some of our favorites:
Beanbags
Color, number, letter, shapes & more.  Every preschool curriculum I've ever seen includes bean bags.  I really do consider them essential.  You can play games with them, practice throwing with them, identify features about them and more!   And the best part is that they are pretty easy to make, even for non-sewers.  I have ones that are homemade and ones that are store bought and they are both equally loved.
Or that's what is used to be called, anyway.   This is one of those toys that is limited in use because, well, it's annoying.   They DO love it, though.  The letters are in big pieces and are easy to grasp by even small children, it's a great beginner puzzle, it makes noise (as long as you haven't taken the batteries out!), and it teaches them the phonics sounds for it AND sings the alphabet song.   It's great for early, low-pressure introduction.
Wooden Puzzles
My favorite puzzles for small children are made by Melissa & Doug and Shure.   They are made from wood and come in all sorts of different styles to adapt to the abilities of the child.  
Chunky puzzles (like this one)
are great for smaller children because they are easier to grasp and they can use the pieces as toys, as well.   
Peg puzzles
are excellent for finer motor skills and practicing placing pieces in their assigned spots — they are usually a little more difficult.
Once you pass that point, you can get regular wooden puzzles from
12 pcs (beginner)
to
48 pcs (more advanced)
.   And the great part about them is that they have a wooden frame which helps not only for storage (you will want one of those
puzzle racks
), but also to provide a boundary.  There are also ones where you get
3-4 puzzles in a box
with a lid.   We like those, too!
Finally, there are the more complex
block puzzles
that have 6 puzzles, one printed on each side of a block.  These are fairly complex and provide a great challenge for someone who thought they had puzzles nailed down.   We have at least one of every type except the chunky puzzles — and you can bet the new baby will be getting one at some point next year!
Leapfrog Leapster Explorer/LeapPad
While the

Leapfrog Leapster Explorer
is not a toy I would normally have around, we were doing some extensive travelling last fall and wanted to have a few extra gadgets to use for when hubby and I needed to be using our iPhones.
We did buy
Globe Earth Adventures
to help with geography and such.   In fact, I dug out the system and the games this summer as light "summer school" when the baby came.   I was hoping to to help familiarize my daughter with geography so that when we started doing Expedition Earth this fall, she would be able to hit the ground running.
We also purchased
Tangled
, which is supposed to help with reading and spelling and such.  Now that she has started reading honest to goodness books ON HER OWN, I think she's earned the privilege of a little fun, too :).
Tag (by LeapFrog)
I had gotten this particular tool hoping that it would encourage my reluctant reader, but it really didn't.   She would just use the
TAG
to read the book to her instead of using it to help HER read.   They have 4 sets of
phonics readers
(we own one), plus
handwriting books
(we have those, too.  The other reason I wanted this was for the
World Map
, the
US Map
and the
Solar System Map
.   I think we will buy them later in the summer/closer to the start of the school year — we start world geography in the fall and astronomy when we finish Zoology I.
Hot Dots/Hot Dot Jr
We love our Hot Dots and Hot Dot Jr!   I bought the Jr for my 2 year old along with the cards for Colors, Shapes and Letters and she loves them!   We received several set of of Hot Dots for review (you can see the whole Hot Dots review here) for my older daughter and it's a good thing, too.   If one is using them, both must be.  There is a dizzying array of topics from science to geography, reading comprehension to phonics and even some fun as well.
Other Educational Tools
I have seen some other educational tools and sets for older students.  In particular, I have seen things like:
Little passports is a monthly-mail order kit that comes and teaches either world or US geography.   The world kits are aimed at 5-10 year olds and the US kits are aimed at 7-12 year olds.   In order to get every kit offered, a 2 year subscription to each is required.   The world edition covers 24 countries.   We are using the world kits to supplement our world geography this coming school year.
I've also seen plenty of places to get The Magic School Bus Science Kits.   Aimed at 5-12 year olds, you can get them
mail order monthly through Scholastic
or on sites like
Zulily
or EduCents.
While the majority of these particular learning tools & toys are aimed at the younger set, I know that similar items exist for older children.   I know that as they age, we will continue to look for items like this that are age appropriate.
What are your favorite learning tools and toys for older children?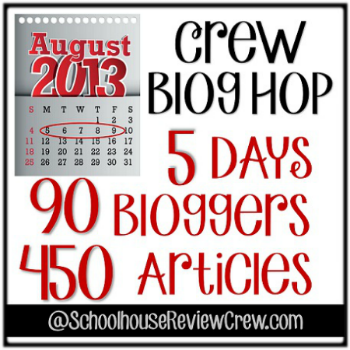 Disclaimer:  This post contains affiliate links.  Thanks for your support!