Along with all the educational (but fun) toys and tools, all my kids love to play games, too.   Good thing because so do daddy and I!   In fact, his guy friends regularly get together for a guys night to play board and card games.   While I excel at word and number games (no surprises there), hubby is a master of strategy.  Between the two of us, we hit nearly every type of game.    Here are just SOME of the games on our massive shelf of fun!
Memory
Now, do you NEED to buy the Memory game?  Of course not.   There are probably millions of printable ones available online for every topic known to mankind.  But I got it cheap at Toys R Us during one of their board game sales and I really do like it because the cards are small, sturdy and have rounded corners.
Go Fish
Another one of those games that doesn't need to be purchased.  In fact, I made my own set for helping my daughter identify her teens and twenties.   Even my 2 year old liked to get in on the game and so we gave her our discards :).   Again, a google search will produce cards for any subject under the sun — you could even use any memory cards you have made for this game.
UNO Moo
Normally, I'm not a fan of offshoot games — I really like the originals.   BUT.  My dad & stepmother purchased UNO Moo for my 2 year old daughter for Easter and she adores it!   She can identify all the animals, colors and even understands some of the rules.  The 5 year old loves to play even when the 2 year old screws it up.   And like all good games, the animals are fun to play with on their own, too!
Chutes & Ladders
Chutes & Ladders is another great one game for little ones.    It's great at teaching them to count to 100 and I love that the pictures at the top of the slide show a child doing something naughty and the pictures at the bottom of the ladder show a child doing something good.  Who knew a board game could subtly reinforce character?    My only wish is that they still made it with the OLD drawings — it feels really cluttered to me and my daughter has a hard time with whether she is at the bottom/top of a slide or in the middle.   Maybe get yours from mom :D?
Games for Older Children
Once children pass the point of being able to follow rules and do simple things I find that the age of most board games goes from 7 to older-than-dirt so that almost any game YOU want to play, your 7 or 8 year old can play just as well.   That being said, here is a short list of some of OUR favorite games that I can't wait to play!
This is BY NO MEANS an exhaustive list of games we own, want or have played and adore.   It's just a list of the best that have some sort of educational value.    While they aren't all educational games per se (in fact, I don't know that ANY of them are), they do all work the mind in creative ways.   To us, that's kind of the point — fun that doesn't rot ones brain, but works it instead!
If you are studying a foreign country or time period it might be fun to try and find a game they liked to play.   In addition, I have found that homeschool companies and co-ops have a myriad of skill-specific board games.    GeoToys has board and card games for geography and almost every game has math skill potential.
Where to Find
It's easy to find discounted learning toys, tools, games and more if you know where to look.  Amazon is the easy choice, but with so many choices, it's hard to pick unless you are looking for something very specific.
My favorite places to find educational items for my kids are:
What games do your kids love?  Where do you find them?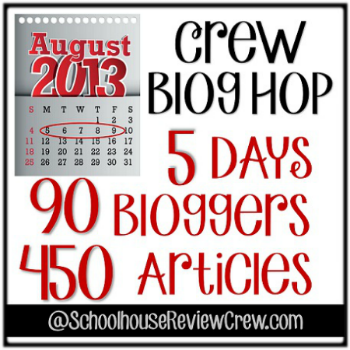 Disclaimer:  This post contains affiliate/referral links.  Thanks for your support!
This post is a part of: