*** This article originally appeared in the Fall 2012 issue of Traverse Bay Family Magazine.  It is reprinted with permission.  This post contains affiliate links; thanks for your support! ***
The holidays can be a super crazy, stressful, and expensive time now that you are the grown-up in charge of it all.   The best way that I have found to make it less stress and more fun, is to plan ahead.  Last week, I shared an article about setting your holiday time budget.   Now it's time for the not-so-fun part, the monetary budget.
Holiday Wish List
I start my holiday budget by writing down everything I want to do and how much it would cost. The holiday budget worksheets from List Plan It are fabulous. Then I added up the amounts to come up with a total.
After I came to, I started thinking about what was most essential to our family and our future. For my family, it's not worth it to still be paying on Christmas presents in June.  Instead, I'd rather have a lean year and then start saving in January for next Christmas. I think most credit unions still have a Christmas Club type bank account if that type of thing appeals to you.
Holiday Budget Items
Here are some items to consider in your Christmas budget:
• Gifts for your kids
• Gifts for extended family
• Gifts for friends
• Hostess gifts
• Gift exchanges/Cookie exchanges/ornament swaps
• Home decor
• Christmas Ornaments (a category all its own in my house!)
• Craft supplies
• Holiday meals
• Stocking fillers
• Charitable giving (like Operation Christmas Child or sponsoring a family)
• Travel expenses
• Event tickets
• Christmas Cards
• Family Photos & Wardrobe
• Books, Movies, Music
• Clearance Sales (get ready for next year!!)
Cutting the Wish List
Since you've already done your time budget (right?), you know what your family wants to do most. If you need to lower some expenses, consider removing items that don't fit your families wishes.
Do you really need to buy your adult brother a new iPad? Maybe, maybe not. Remember the old adage? Use it up, wear it out, make it do or do without! This could be a fabulous opportunity to make your holidays fabulous and memorable because you have to be so creative! I've heard that holidays where families had to cut back were the most memorable ones for children (looking back, of course).
Resources to Stretch Your Holiday Budget
To further help your Christmas Budget, here are some fabulous sites for stretching your holiday dollar farther: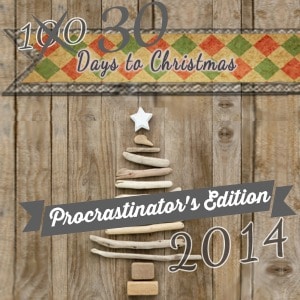 Those are a few things we do to create our holiday budget each year.  Do you create a budget or do you have the freedom to spend as desired?