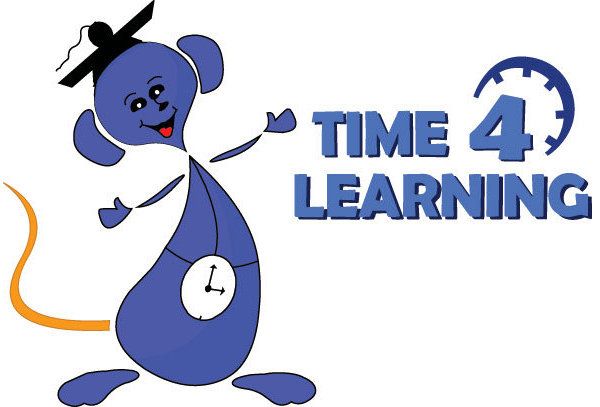 With a new baby in the house, I had been looking for a way to supplement our normal curriculum with something that required a little less time on my part.  When I was chosen as part of the crew who would be reviewing Time4Learning I was very excited to try it.


Time 4 Learning
Time4Learning is a PreK-12 online learning curriculum.  I received a subscription for my 5 year old who is working on 1st grade materials this year.  Time 4 Learning allows access to a grade above & below the one they are enrolled in.  The first grade program has 5 subjects available:
Language arts extension
Language arts
Math
Science
Social Studies (from the 2nd grade curriculum)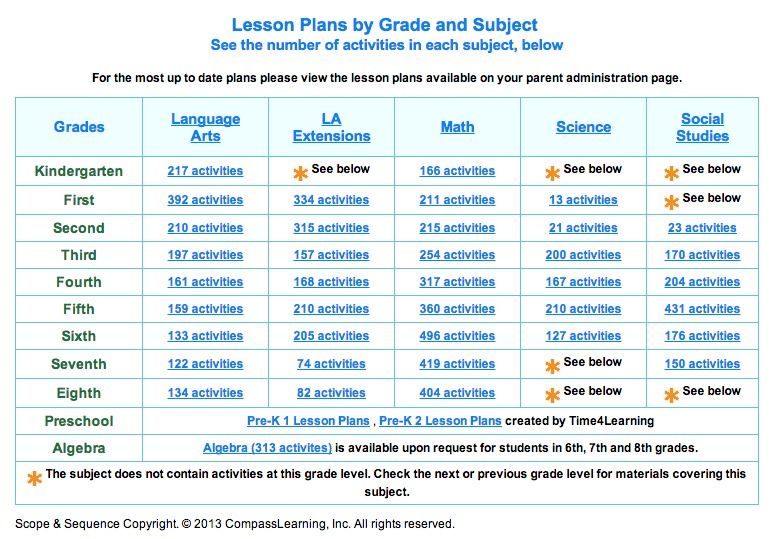 A subscription for Time 4 Learning is $19.95/month with additional students receiving a $5.00 discount.  High School is priced higher.
Likes & Dislikes
Over the summer, we have officially finished kindergarten math & her reading has improved enough to put her solidly in first grade.  Upon logging into the program I created a plan to work through first grade and then jumped right in.  On average, it assigned about 2 activities per day in each of language arts, the language arts extension & math.  Science is once a week and social studies technically is part of second grade so we do that once a week as well.
It takes about 30-50 minutes to get through the 6-7 activities, mostly depending upon how difficult she finds the math.   She likes the activities and asks to do her "computer school" most days.  We have been using it exclusively for about a month…maybe a little more.
I love that I can print a report each week telling me how well she does on each activity or quiz.  While I frequently sit behind her at the table & nurse her brother, sometimes I do have to walk away and it's nice to know what I've missed.
There are some parts, primarily in math, that might use additional or a different way of explaining it for those who aren't getting it.  I will see her go through the material presentation and then not be able to transfer it to application.  Many times its just not being familiar with terminology or alternate way of wording the problem.  A little further explanation is all it takes to get her rolling again.
The language arts are going over phonics letter pairs that we hadn't gotten to yet in Logic of English.  Sometimes I wonder if she is learning anything because she doesn't seem to remember the rules they tell her for pronunciation, but she is reading better on the whole.  I think she just needs more drill on those letter combos.
Summary
Overall, both of us have liked using Time4Learning.  It was great to use to ease into first grade work and is providing computer skills she didn't have before.  We will continue to use it along with our "normal" curriculum to reinforce what we are doing in a fun way.  My daughter isn't as quick at picking up the math, so if this were our only curriculum (and it certainly could be!), I would go a little slower and add some math fact memorization.
If we had a period where life was just too hard to be as intense as our regular curriculum requires of me, I would absolutely turn to Time 4 Learning in those times–like pregnancy or an extended illness.  It doesn't feel above or below the grade level I consider her to be in.
Click to read more reviews from the Schoolhouse Review Crew.