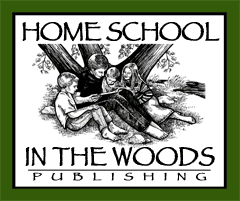 We've been slowly working through school even though my energy level is starting to dwindle.  We've kind of changed our focus from hardcore on multiple subjects and have switched into spring/summer mode of character, bible, reading, math plus one other subject combined with copious amounts of time outside now that the snow is FINALLY gone.
When the opportunity to review a unit study from Home School in the Woods came up, I thought it would be a perfect opportunity to really dive deep into our history study.  Up to that point, my daughter would easily have me go through a chapter a day in our history curriculum.   She was stoked to be able to our study of Egypt!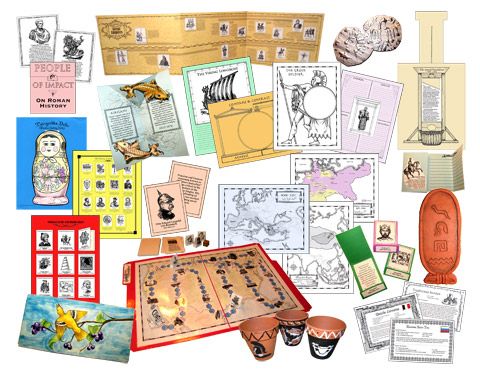 Great Empires
We received an activity study called Great Empires.   It covers 14 different empires from Ancient Egypt and Greece all the way to the United States.   Each empire contains several hands-on activities, a suggested book list, a link for further study and activities and even a short reading about the empire.  There are enough activities included in the unit study to last about 1-3 days, longer if you follow the link for additional activities.  The Great Empires unit study is available for $18.95 – $19.95 depending on whether you download it or request a CD and is intended for Elementary aged children.
Likes & Dislikes
While the unit study only includes enough activities for 1-3 days of activities, we really milked it.  My daughter was liking Egypt so much that we checked out about 8 different books on Egypt, as well as did ALL of the activities.   For the empire of Ancient Egypt, we:
read several books on Egypt from the library
made Egyptian cookies
made a scroll with hieroglyphics
made a map
and made the cartouche.
We have enjoying reading about Egypt daily as well as doing an activity once or twice a week.  We have been enjoying this unit study so much that since we still have a week or two left on our library books we are going to continue to use it and explore the extra activities on the website for more fun things to do.
I really liked that it provided some extra activities and referenced living books for the empires.   My daughter is always excited to be able to do more than book work and LOVES to read about other people.   Other than the library trip (which I simplified by reserving books online), I didn't have to do a lot of prep work.  I did have to pick up one or two things at the grocery store (and the figs were impossible to find), but really, it was pretty low prep.
The only thing I didn't like about was the tiered structure and that you had to print documents from several different places instead of having them all in one PDF where you could just pick the pages to print.  But that's really just a personal preference and doesn't impede use of the study.
Summary
Overall, my daughter loved using the Great Empires unit study materials for Ancient Egypt.  I thought that the materials were well designed, pretty and not over the head of my 5 year old, yet would still be interesting to an older elementary student.  I also really liked that they were easy to use and pretty low prep.  I'm looking forward to continuing with additional empires as we work through our history curriculum over the next year or so.

Does your family do a lot of unit studies?