Disclaimer: This post contains affiliate links. Thanks for your support!
Whether or not we stay home for Thanksgiving, we always make our own feast, too. I love to cook once & eat for a week! Here is our normal Thanksgiving menu — a mix of store-bought & homemade so I can be thankful & not stressed.
Traditional Thanksgiving Day Menu
Breakfast
Snacky Lunch
meats
cheese
crackers
pickles
olives
spinach/artichoke dip or rotel dip or bean dip
grapes
apple slices (w/caramel)
Dinner
Sister Schubert dinner rolls or crescent rolls
Cranberry relish (We love Meijer's!)
Squash
Green beans w/bacon
Corn
sweet potatoes
stuffing (from a box)
Mashed potatoes & gravy
sparkling juice
Pumpkin pie (w/coconut milk)
whipped cream
Apple pie
Cooking a meal this big could be a big deal. After being a homemaker for 7 years, I have timing pretty well figured out. Here are my tasks for each day, including appliance utilization for the big day. The items are also in order of what to start first.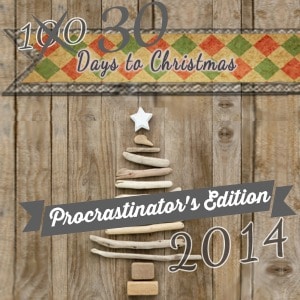 Timeline
The Week Before Thanksgiving
If you have bought a frozen turkey, it better be in the fridge by now!
Tuesday
make pumpkin purée unless you are using canned pumpkin for the pumpkin pie (or buying it).
Wednesday
put together breakfast casseroles
make pumpkin pie
Thursday
OVEN
AM: breakfast casserole (350 for 60 minutes)
Noon: spinach/artichoke dip, rotel dip, or bean dip
PM:
13 lb Turkey (325 for ~3 hrs)
ham near end (325 for 1-1/2 hrs)
rolls (375 for 10-12 minutes)
apple pie (450-350 for 40-45 minutes)
Crockpot
Stovetop
mashed potatoes (large pot)
green beans w/bacon from turkey breast (frying pan)
gravy (turkey pan)
stuffing (medium pot)
corn (small pot)
If you want to make day-of cooking easier, you can make the mashed potatoes earlier in the week (or day) and simply add milk & reheat.
Also, the ham & rolls can finish while the turkey is being carved & the gravy is being made.
I hope that this plan & timeline might give you an idea of how to get everything done around the same time for your big Thanksgiving feast.
Do you have to make an elaborate plan and list like me, or are you successful at shooting from the hip?