Don't get freaked out when I say field trips.  Not every learning experience needs to be preplanned, pre-prepared or turned into a 2 week unit study.   Everything around you has the potential to be a field trip if you know how to think about it.
We live close to where a marathon begins. Once a year, there are cars all up & down our street. My 5 year old wasn't happy about it this year. Then we explained to her WHY they were all there. People have been running races like this since before Jesus was born (for time reference).  And unlike the measily 5k that mom ran last summer, THESE people were running all the way out to her grandma & grandpas house (for scale).   She was pretty interested and if we didn't have so many things to do that day, we could have really gone into depth on it.
"We have all the knowledge of mankind in our pockets–and use it to annoy people & look at cats."
I saw that on Facebook and thought it really was perfect for this post.  Since hubby & I run a small business, we both have iPhones. Although his is more justified than mine, having them allows every trip & every question to be an opportunity for a field trip.
If you have ever read the Thomas Jefferson Education Home Companion, he talks about the importance of field trips as a way to learn.  The best way to do field trips is to find what interests the family members. Then learn about that and find an applicable field trip.   OR turn something that the child finds that interests them and learn more about it while you are there.   If you, you know, have the knowledge of mankind in your pocket via a smartphone :D.
Need some ideas?   Here are just what I was able to come up with off the top of my head!
Sports arenas
hockey rinks
bowling alleys
shooting ranges
archery ranges
football fields
soccer fields
basketball courts
swimming pools
ski resorts
yacht clubs and marinas,
and more!
If they are passionate about a sport (or you are), take them behind the scenes. Show them how the organization works, any special machinery, sporting goods, maybe even try to get a facilities tour. I would love to watch the Zamboni work up close!
Manufacturing
Do you know anyone who manufactures something cool? Anything at all, whether large scale or small cottage industry? We have a family member who makes beautiful "primitive" bows made from wood. Not only are they fantastic weapons but they are works of art! Ours hang on the wall when not in use.  He would love to share how he picks the wood & forms the bows and all that. Another grandpa has a metal machine shop.
Who do you know? How about a crafter who sells items on Etsy?
Agriculture
I'm not sure how big agriculture is where you are, but in Michigan, it's huge! In my particular area, farming is a very vogue thing to do. Lots of foodies & wineries, craft beer & hops, fruit orchards, organic fruits & veggies, grass-fed beef, pastured chicken, and happy cows milk (unfortunately not raw), are all easy to find.
Do you know of a farm? In our area, both creameries offer public days once or twice a year. We could also visit out CSA farm & I'm sure that our meat farm would give us a tour if we asked.
Mining/Drilling
Mining isn't a huge operation anymore, but in Michigan we've had that, too. I used to live in Rogers City, home to the largest open pit limestone quarry in the world. My family used to work there (dad, grandpa, uncles on BOTH sides) and so we frequently hung out back there–it was an employee perk.  We even got to watch them set off the dynamite in 5th grade during a field trip.  In the UP, you can visit old copper mines, which hubby & I have done. And Detroit has a salt mine, i believe.
Are there any mining operations nearby? Maybe even old ones that are more tourist operations now?
If there is no mining, is there drilling? Natural gas or oil? We have a lot of natural gas wells around here & even know people who are in the industry–in fact, we had a share in a well once.
Is there anyone who would be willing to take you out & show you a piece of the process? Drilling, sorting, refining? Or maybe even just the distribution?
Services & Utilities
Until I started this list, I never realized the benefits of being in business where we are :). Before I had children, I used to work for the cable company. While I haven't been there in years, I still know many employees and might be able to arrange for a tour or demo on how cable works. Our city-run electric company has an open house each year. Your gas, water, or phone company might as well. Keep you ear open for events like that to attend.
Businesses
Along with service & utility companies, do you know of any business owners or managers who could give a peek of their industry? Our offices are in the upper level of a classic car storage business and the owner adores taking the girls to look at her cars. We also know someone who owns a campground, a book publisher, a waste company (see utilities & services above), law firms, etc.Have you considered relatives that you may occasionally visit?
Transportation
What kinds of transportation do you have near you? Air terminal tours are probably out of luck unless you are looking at a SUPER small airport. But what about bus stations, subways, streetcars, ferries, trains, or cruise ships? Every year in our area, there is a steam engine show with real steam trains that can be ridden for free as part of your entrance. There are also several schooners in our area that have free tours at certain times of the year.
Historical Events
Are there historical hobbyists nearby? A large fur trade reenactment? Renaissance festival? Train enthusiasts? Schooner/sailor/pirates? War reenacters? Other historical groups? These are all fabulous opportunities to learn more about a period in history.
As you can see the possibilities are endless.   Who do you know that has a unique hobby, business or knowledge to share?    Tap into those resources; people love to talk about their passions!
What have been your favorite impromptu learning "field trips"?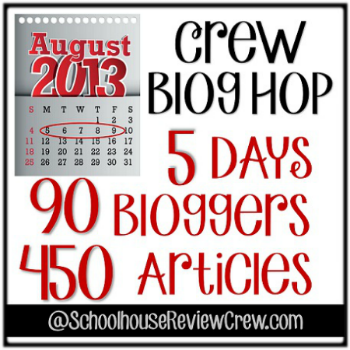 Disclaimer:   This post contains affiliate links.  Thanks for your support!