Disclaimer:  I received free admission in exchange for promotion of the event.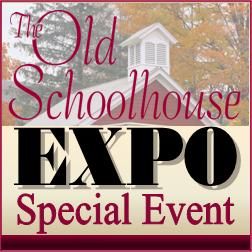 The 2013 Schoolhouse Expo begins today and runs through Friday, August 23.  Have you gotten your ticket yet?  Only $24 and includes 7-9 speakers a day.
I've tried to sit in on several sessions so far this week, but i haven't been able to get more than a few snippets — we're in survival mode over here.   I'm not worried though, because the ticket includes all the recordings!
I'm still looking forward to Homeschooling with Babies & Toddlers tomorrow & Frugal Living on Thursday.
You can see the full slate of speakers and topics as well as register at the Schoolhouse Expo page!
See you there!!