My two year old really likes having her own special one-on-one time with me.  Not only does it guarantee that I will get a little time with each child, but it also keeps her satisfied so that I can get through school with my older daughter as well.   We will be using the following items with her: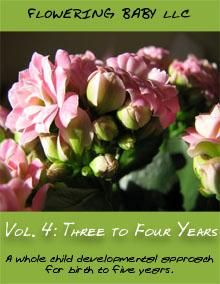 Unlike the age 2 curriculum that I reviewed last year, this curriculum is separated by month of the year instead of the month of development.   There are monthly themes and book lists and such.   We will probably start in August though she won't be 3 until late October.
My older daughter loved this and it's a great way for me to add in some scripture memorization for my younger daughter.  While the story might be a little over her head, I think she will like the hands-on activities.
Again, this might be a little over her head, but I think she will like the hands-on activities and I want her to learn the letters of the week in conjunction with Chica-Chica Boom Boom and the coconut tree.
I'd like to use the Tot School Packs from 1+1+1=1 also, but we shall see if I have time to make up that many manipulatives with a baby.  I'm not thinking that it's likely :).  Luckily, I do have some made up from Lil' Bit that can be reused!
What do you do for tot school?
This post is linked to the "Not" Back to School Hop.
Disclaimer:  This post contains affiliate links.